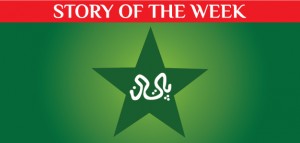 After a roller-coaster ride of success and failures, Pakistani cricket team finally made a return to homeland finishing with 3rd position in the pool B. The end of Pakistan's journey in 2015 World Cup also ends ODI career of Misbauh-Ul-Haq and Shahid Afridi as the two take a departure from international cricket. Now, the management is treading towards a rebuilding process which brought some new names in the squad.
PCB Announces Team for Bangladesh Tour
Upon return to homeland, the management announced team of new players for all three formats of the game. The highlights of the changes include a new captain and vice-captain for international format. Azhar Ali is appointed as captain of ODI format, while Sarfraz Ahmed will be doing the role of vice-captain. For Test squad, the management assigned Misbah-Ul-Haq for captaincy and Azhar Ali will be his lieutenant. The T20 team will be led by Shahid Afridi and Sarfraz Ahmed will be assisting him as vice-captain.
On the other hand, Pakistani cricket team has undergone a rebuilding process. Almost all players in ODI and T20 formats include young players. The management is hopeful that the young talent will produce better results in future.
Declaration of Azhar Ali as Captain of ODI Team
The announcement of Azhar Ali as captain of Pakistan team came as a surprise for Pakistani fans. This Pakistani batsman has not been playing international cricket for the last two years. Let's see if this talent could stand true to expectations of Pakistani fans.
Inclusion of a Regular Wicket-Keeper
Pakistan team has long been devoid of a specialist wicket-keeper. However, the recent inclusion of wicket-keeper Sarfraz Ahmed in the team seems a promising for future of Pakistani team. His outstanding performance in recent ICC cricket world cup 2015 proves that he can be good with both bat and gloves. He will be performing role of vice-captain for ODI squad.
Saeed Ajmal And Muhammad Hafeez Makes a Comeback
The good news is that Saeed Ajmal and Muhammad Hafeez will be making a comeback in the team after some hiatus. The inventor of magical 'jalebi' delivery, Saeed Ajmal was banned from cricket last year for illegal delivery action. He managed to rectify his bowling action after some remodeling sessions with former player Saqlain Mushtaq. Now he will be representing Pakistani team as he gets clean-chit from ICC.
All-rounder Muhammad Hafeez has a similar story. He was also barred from cricket for his illegitimate style of bowling. The bowler cleared his action in February this year and was included in the squad for World Cup 2015. He was later dropped from the squad for fitness issues.
Younis Khan Retains His Position in Test Squad
The out of form batsman Younis Khan is included in Test squad. The batsman was not as impressive in the ICC world cup, so management had no option but to drop him from ODI and T20 squad.
Pakistan Tour of Bangladesh: What Are the Odds?
Pakistan cricket team will be visiting Bangladesh where it will play 3 ODIs and 2 tests along with a single T20 match. It will be after almost four years that the two teams will encounter each other on a cricket field. It was in was in 2011-12 when they last played against each other when Pakistani toured Bangladesh. The green shirts made a clean-sweep victory against Bengal tigers in all three formats of the game.
Considering the head-to-head comparison between the two teams, we can see that Pakistan has an obvious edge over underdog Bangladesh. Nonetheless, you cannot rule out recent performance of Bangladesh in World Cup 2015 where it reached semi-final and finished with ranking 4th in the contest. All in all, it will be a fantastic showdown between these two rivals.
Azhar Ali
,
Bangladesh Team
,
Cricket
,
Cricket World Cup
,
Cricket World Cup 2015
,
ICC Cricket World Cup
,
ICC Cricket World Cup 2015
,
Muhammad Hafeez
,
Pakistan Cricket Team
,
Saeed Ajmal
,
Sarfraz Ahmed
,
Younis Khan