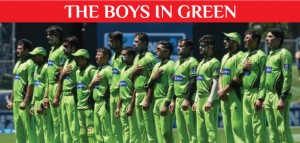 After a roller-coaster ride of success and failures, Pakistani team finally qualified for quarter finals in Cricket World Cup 2015. It is a great sigh of relief for Pakistani captain Misbah-ul-haq and so is for Pakistani cricket fans. After a rather unimpressive start, it is heartening to see that Pakistan proceeded to 'knockout' round of stage where it will face Australia.
The Ireland Win and Media Hype
After three consecutive wins against Zimbabwe, UAE and South Africa, Pakistan continued its series of success by winning against Ireland. It was a decisive encounter that made entry for Pakistan into the 2015 cricket world cup quarter final. There were media speculations on who will win the match. Pakistan has earlier suffered a defeat against Ireland in 2007 Cricket World Cup. The ordeal left a profound effect on their standing as it threw them out of the mega event. The ordeal was followed by the death of their coach Bob Woolmer.
When green shirts arrived on the Adelaide ground, everyone thought, "Can they do it?" The anxiety finally got over when Shaheens knocked down Ireland in a rather one-sided match. However, it was Sarfaraz Ahmed who emerged as the real hero of the match. After making an impact in the previous match, he proved again with his impressive knock of 101 not out. The win injected a wave of hope in the nation and all Pakistanis are looking forward to knock out stage where Pakistan will face the Kangaroos.
Quarter Final: The Encounter With the Kangaroos
After a convincing win at Adelaide, Pakistanis are more than optimistic for their chances of going into the semi-final. However, it will not be a cakewalk for Pakistan as it will face Australia who is in their best form. Nonetheless, it will be a batting vs. batting affair as both teams rely more on their batting side. However, Pakistan still has an edge over Australians as they have the best spin-bowling attack that can make an impact on ground like Adelaide.
There is a lot concern on the toss as the Adelaide oval cricket ground is known as 'batting paradise'. So, if Pakistan wins the toss, it has to put a big total on the scoreboard. To compete with a team like Australia, we must target a total of more than 300 if we bat first. Although, Pakistan has some really fantastic batsmen, they still lack the temperament to play long inning. Unlike Australia cricket world cup team, we lack any batsman who can convert 50 into 100 and 100 into 150. With batsmen like Misbah-ul-Haq, Ahmed Shehzad and Sarfarz Ahmed, we can hope some good batting from Pakistani side. However, every Pakistani batsman has to chip in and play his role to get the scorecard ticking.
Can Pakistan Do It Again?
Pakistani cricket team is known for its uncertain style of game. After gaining the confidence with recent wins, the odds are that we can qualify for the 2015 cricket world cup final. Pakistanis are in the high spirit who wishes that the team could recreate history as it did in 1992 cricket world cup. Pakistanis have a knack of repeating history time and again and we are facing the same scenario again. Although, we lack the likes of Imran Khan, Javed Miandad, Waqar Younis and Waseem Akram, we still have the capability to knock down any side. Pakistan has done it in the past and it can do it again.
biwi
,
Cricket
,
Cricket World Cup
,
Cricket World Cup 2015
,
Misbah-Ul-Haq
,
Pakistan Cricket World Cup
,
Sarfaraz Ahmed
,
Sports