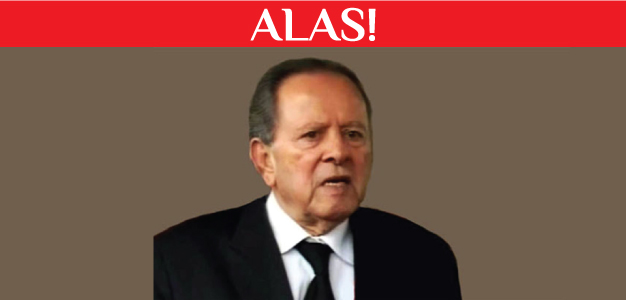 The sad demise of Abdul Hafeez Pirzada is a big blow on Pakistan politics and judiciary of the country. He was under treatment in London for gastroenteritis. The veteran lawyer was a key political figure of Pakistan Peoples Party (PPP) and served as minister of parliament under platform of the party. His most distinguished achievement was his role in formation of 1973 constitution of Pakistan.
BiWi explores the legal and political life of this first author constitution of Pakistan:
Law Career
Abdul Hafeez Pirzada was born to Pirzada Abdul Sattar in 1935. After completing his early education, he pursued LLB from University of Karachi. He then sought a Masters in Political Science before joining Sindh High Court in 1957. From then on, he went on to become one of the most highly-paid lawyers of Pakistan. He even established a law firm by the name of Hafeez Pirzada Law Associates.
Role in Pakistan Peoples Party
Abdul Hafeez Pirzada was one of the founding members of PPP when it was created in 1967. He joined Zulfikar Ali Bhutto as his legal advisor and took active part in political affairs of the party. He was arrested by Military Police as result of a coup in April 1977.  He represented Zulfikar Ali Bhutto in the infamous 1974 murder case of Kasuri that eventually ended with death sentence of Zulfikar Ali Bhutto. During military regime of Zia-Ul-Haq, He went in self-exile in London and left Pakistan Peoles Party after developing differences with Benazir Bhutto.
Author of 1973 Constitution of Pakistan
In 1972, Abdul Hafeez Pirzada was appointed as Chairman of the Constitution Committee by Zulfikar Ali Bhutto. He was assigned the task of authoring the first constitution of Pakistan which he duly completed in 1973 after the constitution was endorsed by parliament.
Advocate of PTI in Allegations of Rigging
Abdul Hafeez Pirzada represented Pakistan Tehreek-e-Insaaf (PTI) before the judicial commission for their allegations of rigging in 2013 General Elections. The case is under review and hopefully the verdict will be made public very soon.
Death
Abdul Hafeez Pirzada breathed his last on September 1, 2015 as a result of complications of organ failure while he was undergoing treatment in London, United Kingdom. He is survived by his wife, two daughters and two sons.
Legacy
Abdul Hafeez Pirzada played a pivotal role in giving Pakistan its first constitution. He was a seasoned lawyer serving for more than 50 years since he started in 1957. As a loyal aide of Zulfikar Ali Bhutto, he is revered as a respectable figure of the party. His demise is a big setback for judiciary of Pakistan.
1973 Consitution of Pakistan
,
2013 General Elections
,
Abdul Hafeez Pirzada
,
Ahmed Raza Kasuri
,
Benazir Bhutto
,
biwi
,
Consitution of Pakistan
,
Current Affairs
,
Judiciary of Pakistan
,
Kasuri
,
London
,
Pakistan Peoples Party
,
Pirzada Abdul Sattar
,
Tehreek-e-Insaaf
,
United Kingdom
,
Zia-Ul-Haq
,
Zulfikar Ali Bhutto