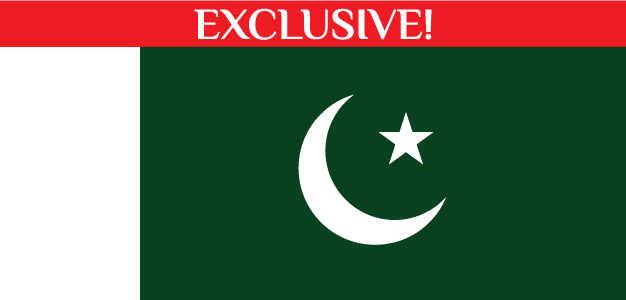 People of Pakistan will be celebrating 68th birthday of homeland on 14, August 2015. The country got independence in 1947 as a result of a political struggle. It all began in 1857 when Muslims and Hindus of Subcontinent commenced an organized political movement for a separate state. However, political leaders of the two communities parted ways and the struggle turned a new course which resulted in formation of Pakistan and India. The resolution of Pakistan was based on "Two-Nation" theory that remained the underlying foundation of its creation. The history of Pakistan is filled with many memorable events that are resonated even today.
BiWi takes a look at some of the memorable events in history of Pakistan:
1948: Father of the Nation Dies
Just after a year of independence, Pakistan lost his founding father Muhammad Ali Jinnah. The demise of Quaid-e-Azam came as a major blow to Pakistan as he had a big role to play for social and political reforms in Pakistan.
1951: An Afghan Assassinates Liquat Ali Khan
The date was October 16, 1951 and the venue was Company Bagh (later known as "Liaquat Bagh"). Pakistan premier was addressing a public gathering when he was assassinated by an Afghan national. The assassin was shot dead by the police. The government honored Liaquat Ali Khan with title "Shaheed-e-Millat" after his death.
1956: Pakistan Formulates First Constitution
1956 saw the drafting of first constitution of Pakistan. Apart from social, political, religious and legal amendments in the constitution, the country also got its official name of Islamic Republic of Pakistan.
1958: Iskandar Mirza Imposes Martial law
Pakistan underwent its first phase of dictatorship when Field Marshal Iskandar Mirza declared emergency and appointed himself as President of the country. However, he fall prey of his own actions when Ayub Khan ousted him following a turn of events in the country.
1965: Pakistan Fights First War With India
The two arch rivals Pakistan and India confronted each other over the disputed territory of Kashmir. The two countries battled for two weeks before a ceasefire was declared. The war caused a huge collateral damage resulting in number of armed and civilian casualties on both sides of Line of Control.
1969: Ayub Khan Resigns as President of Pakistan
After a huge public resentment and political disruption that caused phenomenal damage to the country, Ayub Khan resigned from his post and Yahya Khan took over as Head of State of Pakistan. The tenure of Yahya Khan saw the worst period of political unrest in the country that led to separation of East Pakistan.
1971: East Pakistan Becomes Bangladesh
Following a political crisis, East Pakistan gets liberation from Pakistan and a new state Bangladesh emerged on map of the world. The debacle led to second full-scale war between Pakistan and India that resulted in thousands of civilian and armed causalities.
1977: General Zia-Ul-Haq Becomes Chief Martial Law Administrator
Pakistan underwent another political turmoil in midst of a democratic transition. The opposition parties staged a country-wide protest against 1977 General Elections and blamed Pakistan People Party (PPP) for the rigging. The events led intervention of Pakistan Army led by General Zia-Ul-Haq. In the ensuing event, General Zia-Ul-Haq overthrew government of Pakistan People Party and arrested its leader Zulfikar Ali Bhutto who was later hanged to death after a judicial judgment.
1988: General Zia Dies in a Plane Crash, Bhutto Becomes Prime Minister
General Zia dies in what is considered to be the most mysterious plane crash in Pakistan aviation history. His demise paved ways for return of exiled Pakistani leader Benazir Bhutto. The lady became first female Muslim Premier of the world after winning massive votes in 1988 General Elections.
1999: Pervez Musharraf Overtakes in a Military Coup
Pakistan politics once again suffered a setback when Pakistan Army overthrew the PML (N) government following strained relations between the two. The transition saw the next nine years of dictatorship of Pervez Musharraf.
2007: Benazir Bhutto Assassinated in Rawalpindi
Ex-Prime Minister of Pakistan Benazir Bhutto assassinated after she returned from a long self-exile. She was shot dead by an unidentified man after she returned from a public speech. Her demise led to widespread disruption and chaos across the country.
2008: Pervez Musharraf Resigns, PPP Returns to Power after 8 Years
Pakistan People Party won in General Elections of 2008 and forms a coalition government with PML (N), while Pervez Musharraf remained Head of State. In a twist of events, President Pervez Musharraf resigned from his post anticipating an impeachment movement from the opposition.
2011: American Troops Kill Osama Bin Laden
American troops kills Osama Bin Laden, the head of Al-Qaeda and the alleged mastermind behind 9/11 attacks in America, in a covert operation led by SEALs commandos.
2015: Taliban Attacks Army Public School
Pakistan suffers gruesome terrorist attack when Tehreek-i-Taliban (TTP) attacked Army Public School in Peshawar killing more than 150 people, including children. The attack became the deadliest terrorist act on Pakistan soil.
14 August
,
1947
,
Ayub Khan
,
Bangladesh
,
biwi
,
Coup
,
Current Affairs
,
independence Day
,
India
,
Iskandar Mirza
,
Islamic Republic of Pakistan
,
Kashmir
,
Liaquat Bagh
,
Line of Control
,
Liquat Ali Khan
,
LOC
,
Martial Law
,
Muhammad Ali Jinnah
,
Nawaz Sharif
,
Osama Bin Laden
,
Pakistan
,
Pakistan People Party
,
Pervez Musharraf
,
PML (N)
,
Quaid-e-Azam
,
SEALs
,
Shaheed-e-Millat
,
Tehreek-i-Taliban
,
TTP
,
Yahya Khan
,
Zia-Ul-Haq
,
Zulfikar Ali Bhutto