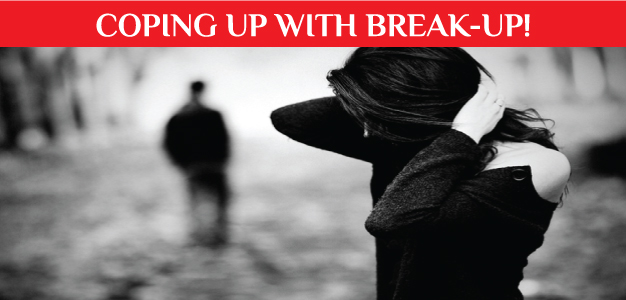 PHOTO COURTESY: http://thedestinationyouchoose.com
Relationship failures take its toll on us. When we lose a relationship, we tend to lose control of life. Everything seems meaningless and we lose a sense of purpose. This is the time when we need relationship therapy to revoke the effects of emotional crisis.
However, these tragic events of life are what make us complete and helps us get ahead in life. It is just our perspective towards life that makes the difference. To get out of this scenario, you have to see things in perspective. Just like the expression "Is the glass half empty or half full?" you need to see the positive things of this scenario. Instead of ruining your life, you should take it as a chance to grow and move on.
Nonetheless, some life experiences leave a long-lasting mark in our lives and we have no option but to come out of them. This is the time when you think about 'therapy for relationship problems'. However, there are ways you can save yourself from residual effects of relationship crisis without undergoing any relationship therapy. Here is how:
Take It as an Opportunity to Learn Life Lessons
Crisis offers you an opportunity to grow in life. Relationship failures provide us an opportunity to learn life lessons that guide us rest of our lives. A relationship failure is an outcome of neglected factors. There are our shortcomings or weaknesses behind a relationship failure. Relationship crisis provides us with an opportunity to do an honest reality check on our weaknesses so that we can overcome them in future.
Do Not Get Trapped In Self-Blame
Life works in a certain way. It surprises you with unexpected things. Even the best relationships fall apart due to worst treatment of circumstances. Our circumstances have a role in what we get in life. Sometimes, we become so hapless that we cannot help it. There is no use of regretting over things that you have no control over. So, you need to stop blaming yourself as you are not the only culprit in a break-up.
Find a Purpose
Life is too short to stick on your past. You have to find a purpose and move on. There are also other things in life that deserve your attention. You have responsibilities towards your job, your home and your kids. You cannot afford to let them suffer just because you are not ready for them. Take life as a book.  There is so much more in the book than the page you were stuck on.
Be Positive
Nothing in life is without a reason. Everything happens for a reason. God influences our lives in a certain way. It is just that he does not share his secrets with us. So what if your partner dumped you. It might be in your best interest. Just wait see the change you get with time.
Get Inspiration
This world is filled with so many beautiful things. Do not let yourself devoid of these beautiful things because of a relationship failure. Just look at the world around and you will get bogged down by richness of its beauty. Explore your horizons and you will many things that will inspire you.
Engage in Your Favorite Hobbies
Get closer to the things that give you pleasure in life. Life is worth living when all your favorite things are around. You will feel happier and less concerned by indulging in your hobbies.
Take a Break From Job
Start things all over again with a new approach. Take a leave from work and get away from outer voices. Take a trip to a place where you can recollect your energies. Seek refuge in your favorite holiday destination where you can unwind yourself and have fun with your family or friends.
Hope these relationship therapy tips will help you cope up with residual effects of a break-up without needing you to undergo any professional therapy for relationship problems.
biwi
,
relationship
,
Relationship Counseling
,
Relationship Issues
,
Relationship Therapy
,
Therapy for Relationship Problems