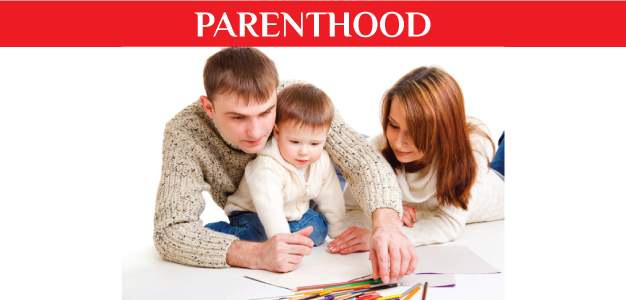 Parenting is a serious responsibility that involves a great deal of your efforts. Being parent of a child puts a huge amount of accountability to your shoulders in terms of their upbringing. Truly responsible parents provide a child with a balanced nourishment of love and care that help them become an accomplished person in their life which in turn benefits the society.
BiWi shares tips on how you should nurture your child so that s/he becomes a balanced person in life:
Provide Your Kids With Love and Affection
Every child craves for attention. Loves provides a shield of protection to your child and gives him/her a sense of reassurance. Being parent of your child, you need to give him/her unconditional love and support in life so that your kid feels secured.
Be An Example
Every child look up to his/her parents as an idol. To influence your kids, you need to become a figure that they want to emulate. Mold your personality in a way that it could inspire your kids and they want to become person like you. Show your kid with example the qualities that make you a good person.
Show Your Acknowledgement
Every kid needs appreciation and acknowledgment from parents. This reinforces their inner belief and boosts their confidence. Kids take acknowledgement of parents as a validation for what is right and valid. This helps them build confidence for doing the right things.
Develop an Effective Communication
Communication plays a key role when it comes to raising your kids. By listening to your child, you give them an opportunity to speak their mind. This provides your child with an opportunity to vent out their feelings if they feel bad about something. This helps improve your relationship with your kids and s/he gains your trust to share everything about his/her life.
Make Them Disciplined
Discipline is important for success of your kid. As parents, you should reinforce some rules to your child that model his/her life. The best way is to set a timetable revolving around his/her sleep pattern, meal time and schooling. Set a punishment every time your child breaks a rule as a way to show your resentment. This will help your kid realize importance of time and make them obey rules in life.
Do Not Set Too Many Expectations
Setting unfair expectation to your child only puts unnecessary pressure on them. Instead of imposing ideas on your child, you should let them set their own goals in life. However, if you think your child could live up to your belief, then you should give them enough time to make that change. By acting like a dictator, you will only put up load of expectations on your child and s/he will end up quitting against the pressure.
biwi
,
Children
,
Parent and Child Relationship
,
Parenthood
,
relationship
,
Relationship Tips