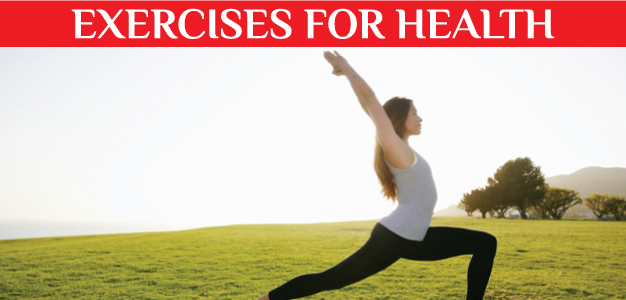 PHOTO COURTESY: http://www.capitalotc.com
Health is a precious blessing of God. There is nothing more valuable in life than good health. Nonetheless, we tend to overlook the significance of health in our lives which is quiet visible in our lifestyle. Poor diet, lack of exercise regimen and fatigue are reflective of bad lifestyle that in turn affects our health. Generally, our health deteriorates as we grow older. By the time we reach 40, we gain pounds of weight which lead to health issues.
However, we tend to take our health for granted and fall prey to health issues. However, we can avoid this scenario and live a healthy life by implementing good health tips. Exercise plays a big part in maintaining good health and ensuring overall well-being. Although, you can find many health & fitness articles on internet, it is exercise-related articles that will serve you the real purpose. So, if you need handy information about health and fitness, then BiWi has some helpful tips on exercise and its health benefits:
1.    Yoga
Yoga exercises are one of the versatile exercises that benefit your body, mind and soul. There are various versions of yoga exercise that contribute in your physical and mental health. Yoga is the ultimate remedy for a chaotic mind. It helps get rid of intrusive thoughts and achieve a level of contentment. At the same time, it shapes your body and gives it flexibility and tone. The best yoga exercises are performed in open spaces where you easily concentrate without any interference.
2.    Swimming
Swimming is among the best exercises that has a positive effect on our overall health. Swimming is an aerobic exercise which is particularly beneficial for lungs and heart. It fortifies cardiovascular system and improves respiratory system. Daily swimming significantly reduce stress, strengthen heart muscles and improves breathing.
3.    Cycling
Cycling is among the widely-practiced form of exercise. It works on your overall body and maintains its shape. In fact, it is the best practiced exercise to cut down fats and get rid of obesity. Regular sessions of cycling transfers body fats from the body to legs. Perform daily cycling of 15-30 minutes and you will get that ideal figure within a few weeks. Walking machine exercises can be another alternative of cycling. Buy yourself an exercise equipment treadmill or exercise bike that works same as a bicycle.
4.    Walking
Walking is yet another effective form of exercise. It is a cardio exercise that strengthens lungs and hearts muscles. Regular brisk walking greatly reduces stress, improves mood and concentration. A 15-minute walk is enough to keep your heart and lungs in good order.
5.    Weight Training
Weight training is another effective exercise to stay healthy. It is also a helpful exercise to keep your body in shape. Regular sessions of weight training keep your bones stronger and improve metabolism as well. Perform weight training at least twice a week to tone your body and keep your fit and healthy.
biwi
,
Cycling
,
Health Tips
,
Physical Exercises
,
Swimming
,
Walking
,
Weight Training
,
Yoga
,
Yoga Exercises